Naughty Vic
A CLASSIC BRITISH PINT
3.9% ABV | 25 IBU
Classic British flavours of caramel and bready malt with earthy, slightly fruity hop presence.
Our first test batch beer, naughtily brewed over Victoria Day long weekend, and the name stuck.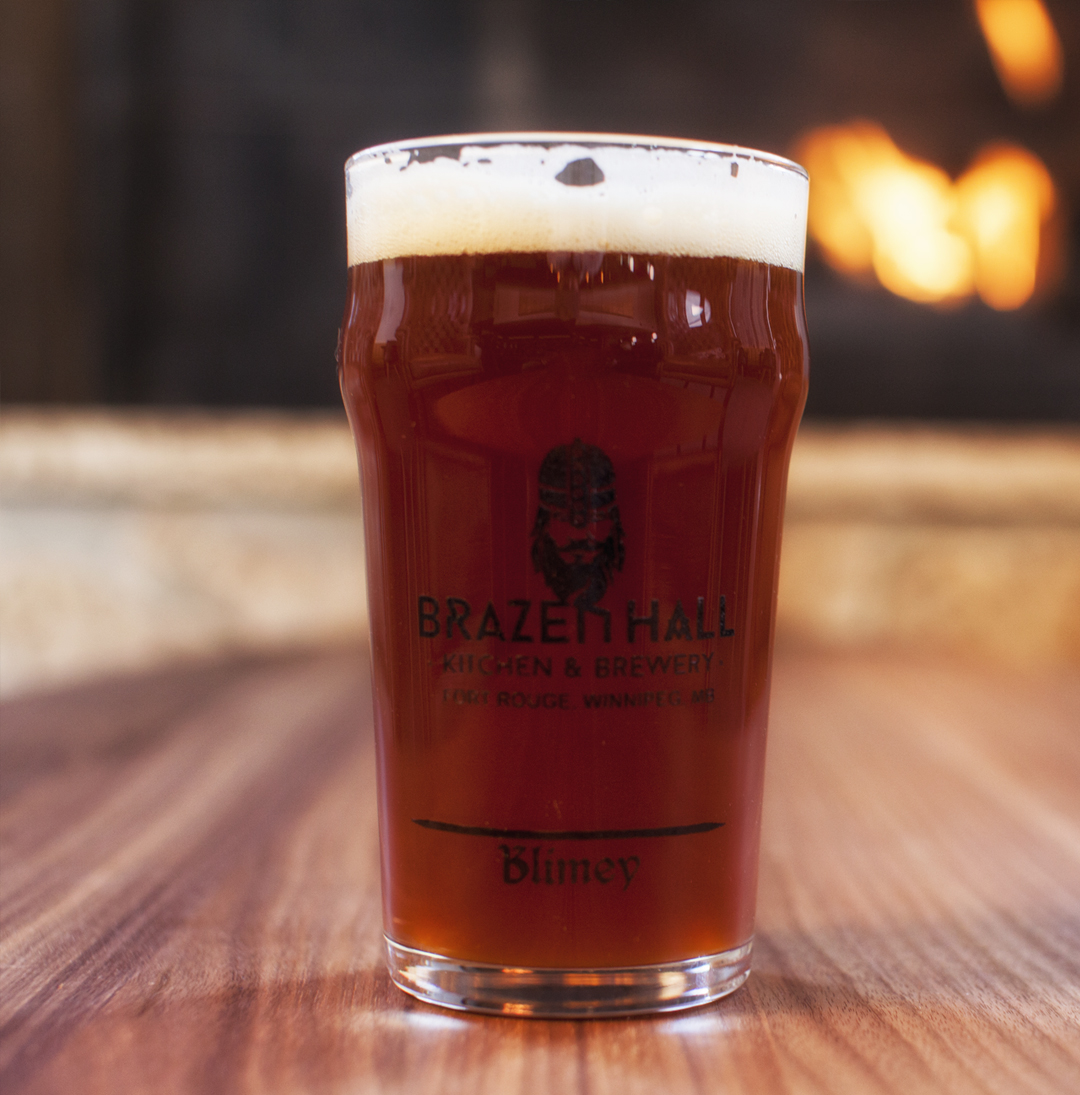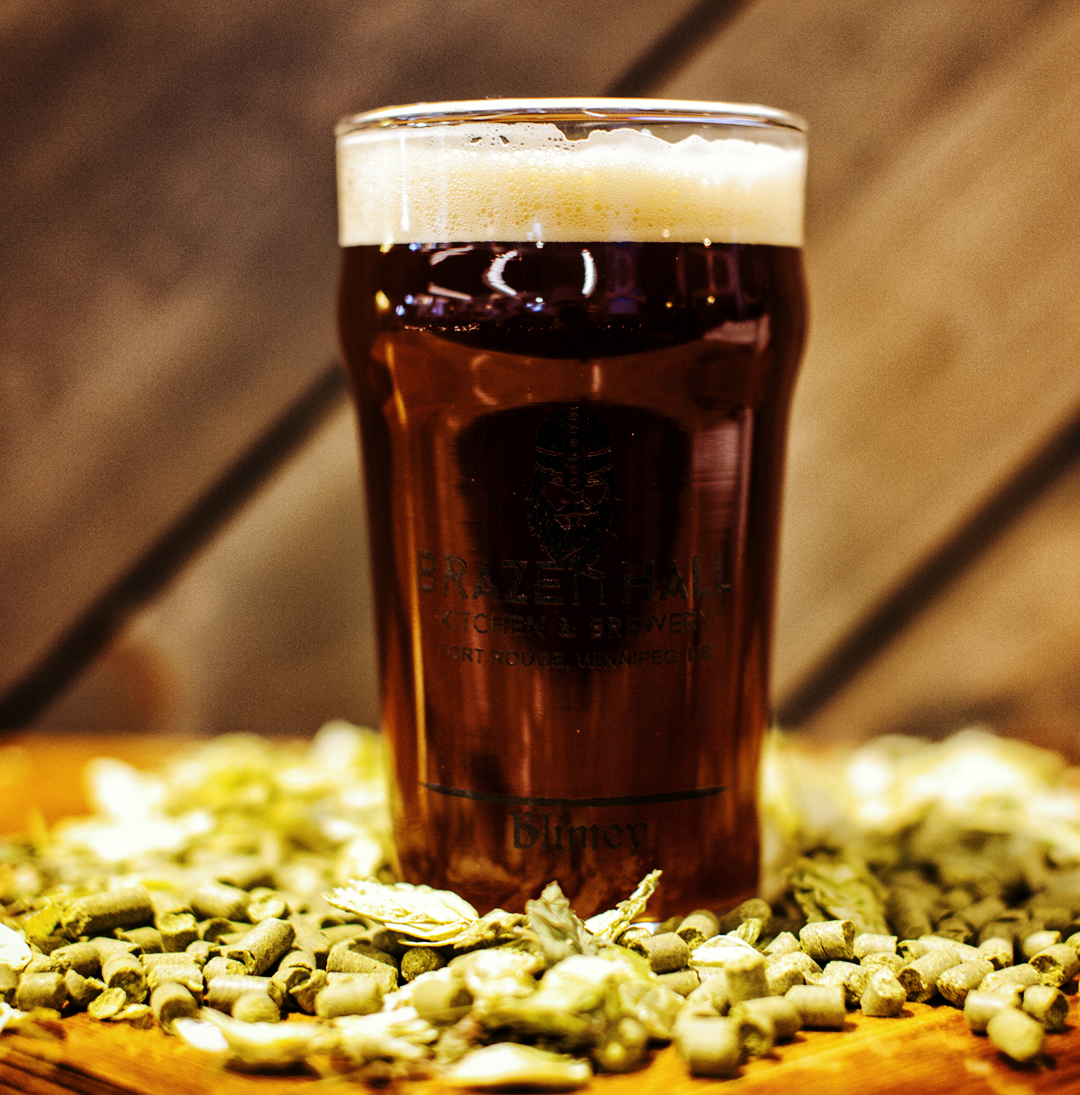 GOKSTAD IPA
SUPER BALANCED LIKE THE VIKING LONGBOAT… ENJOY!
5.6% ABV | 55 IBU
Fine hops abound but don't knock your teeth out. Citrus & floral with notes of fruit from the hops, all on a delicious malt backbone.
No matter how many IPAs you've had, This beer will change your opinion.
VAKTEN BELBIAN Ol
SMOOTH WITH BELGIAN SPICE
6% ABV | 20 IBU
Aroma: bready, yeasty, some pepper/grassiness
Taste: sweet, stone fruit, toasted malt, peppery yeast, with a dry finish.
STEEL CUT BLONDE Ale
EASY DRINKING YET FLAVOURFUL
4.0% ABV | 20 IBU
Malty, slight bitterness with a clean finish. Your gateway to the world of better beer.
JARPUR AMBER ALE
NAMED AFTER KRISTJANS ICELANDIC HORSE WHO WAS SELECTED FOR HIM BY HIS GRAND FATHER IN ICELAND AND SHIPPED TO WINNIPEG IN 1990… THE MATRIARC OF ALL HIS HORSES, STRONG AND RICH IN CHARACTER. JARPUR ALSO MEANS DEEP RICH AMBER BROWN IN COLOUR. THIS IS KRISTJAN'S FAVORITE BEER AND COULD BE YOURS IF YOU LOVE MALT NOTES… BY THE WAY… JARPUR IS STILL ALIVE AND WELL AT 32 WINTERS OLD!
4.9% ABV | 35 IBU
Caramel, earthy and fruity notes in the aroma, medium-bodied with malt in front and subtle hints of chocolate.
Tastes like surviving a Manitoban Standoff with a Mama Moose while on horseback.
ÍSLENDINGUR PILSNER SEASONAL
EASY DRINKING YET FLAVOURFUL
5.9% ABV | 35 IBU
This is our first lager brewed and it's as adveturous as the Vikings it's named after… Built with pale, Vienna and Munich malts as well as German yeast, it's bold and fresh at the same time. A real pilsner!
SØSKEN STOUT
MEANT TO PROVIDE HUGE FLAVOR EASY TO DRINK ON THE PATIO!
4% ABV | 23 IBU
Easy drinking smooth and velvety, this Oatmeal Stout brings on flavours of chocolate and roasted coffee. Creamy, smooth body comes from the oats. Aromas mirror the flavours, plus some fruitiness and earthiness from the hops.
CURRENTLY BREWING OR IN THE FERMENTERS
Thank you for choosing Brazen Hall for your future reservation. We believe that every guest should have a great experience at the hall and thus we have a reservation policy to ensure world-class service, great food, and crafted beer and drink for everyone.
Note. We reserve 25% of our space to allow for walk-ins.
 Wednesday to Saturday – Groups up to 16ppl for lunch and dinner with exceptions between 2:00 pm and 5:00pm and 10:00pm to close.
Sunday to Tuesday – Groups up to 55 ppl.